Our clients will always be the center of everything we do
We are a family business founded in the 80's in Moniquirá (Boyacá), which started our industrial production in the food sector especially with the guava candy, orienting our commercial activity to exports.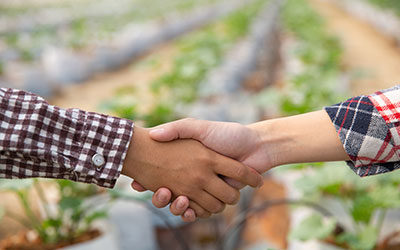 The demands of international markets lead us to move our plant to Cali (Valle del Cauca) in 2000, taking advantage of the logistic benefits of its proximity to the port of Buenaventura and driven by an environment of growing industrial, economic and technological development.
Currently C.I. Fruticol Industrial S.A.S. It is consolidated as a company that produces food derived from tropical fruits, vegetables, guava candy, panela and sugar, preserves and bakery mixes, among others. As well as the commercialization of products of the food sector.
Mission
We are a food production and retailing company, which contributes to the well-being of our consumers with nutritious, functional and quality products. We put our experience, highly competent staff and modern technology applied to reliable and innovative processes at the service of our clients with commitment to safety and continuous improvement. We give value to what we do, we satisfy the needs of our clients, we work for sustainable development.
Vision
In 2025 we will be recognized as a food company with a high level of competitiveness, which helps our clients to achieve their business goals by delivering innovative services and solutions, for the contribution to the welfare and health of our consumers based on compliance with national and international regulations and updates to existing certifications.
Our experience
FRUTICOL has an integral portfolio of nutritional solutions, made from natural and fresh raw materials, with high quality standards, through standardized, certified and effective processes.
More than 40 years of experience in the international market, allows us to attend the production, commercialization, transformation and logistic operation of high-quality food products, focusing on producing diversity of flavors under innovative applications for the sector, quality standards, compliance and seriousness.
WE ARE PRIVATE LABEL PRODUCERS